Hubsan Zino 2 – a lot of equipment for little money
With the Hubsan Zino 2, the Chinese drone manufacturer presents a successor to the popular Hubsan Zino Pro. With a 4K camera, 3-axis gimbal, 5-mile range and up to 33 minutes of flight time, the Hubsan Zino 2 is a real alternative to DJI's current top models and also a real value for money.
The most important at a glance
Compared to the previous version, the Hubsan Zino 2 comes up with several improvements. Flight time and range have been significantly increased thanks to increased battery capacity, and the built-in camera can now record 4K videos at up to 60 fps.
The remote control of the drone with camera has also been fundamentally revised and now offers an LCD display for reading important telemetry data. On the other hand, those who want to view the drone's live FPV image must also connect their smartphone including the X-Hubsan 2.0 app to the remote control.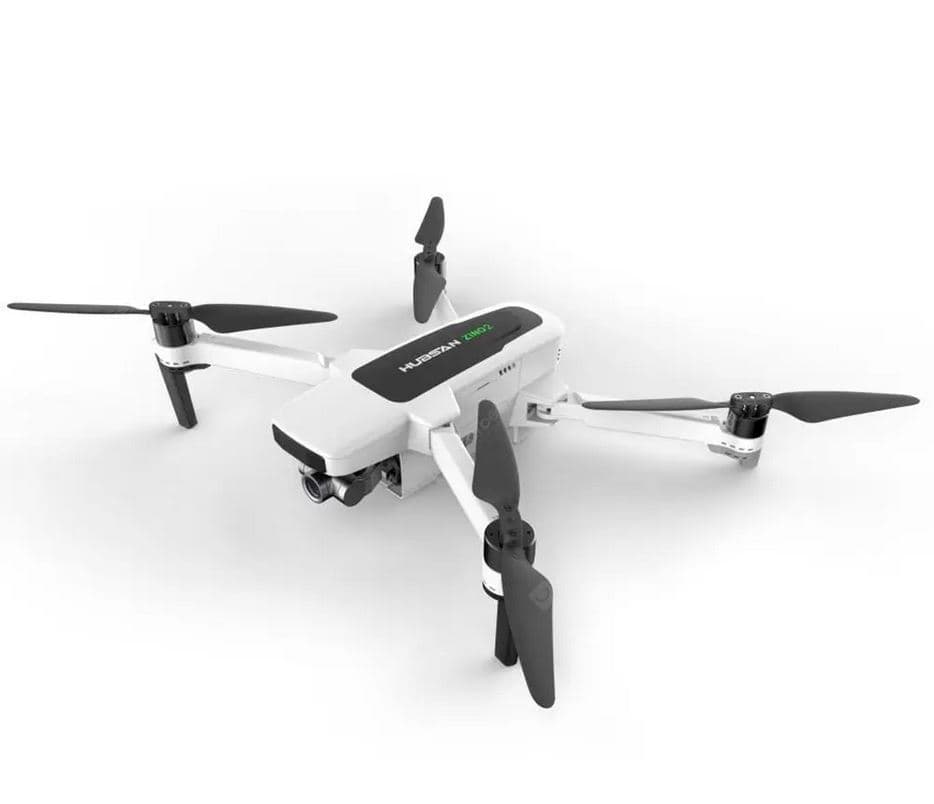 Design and weight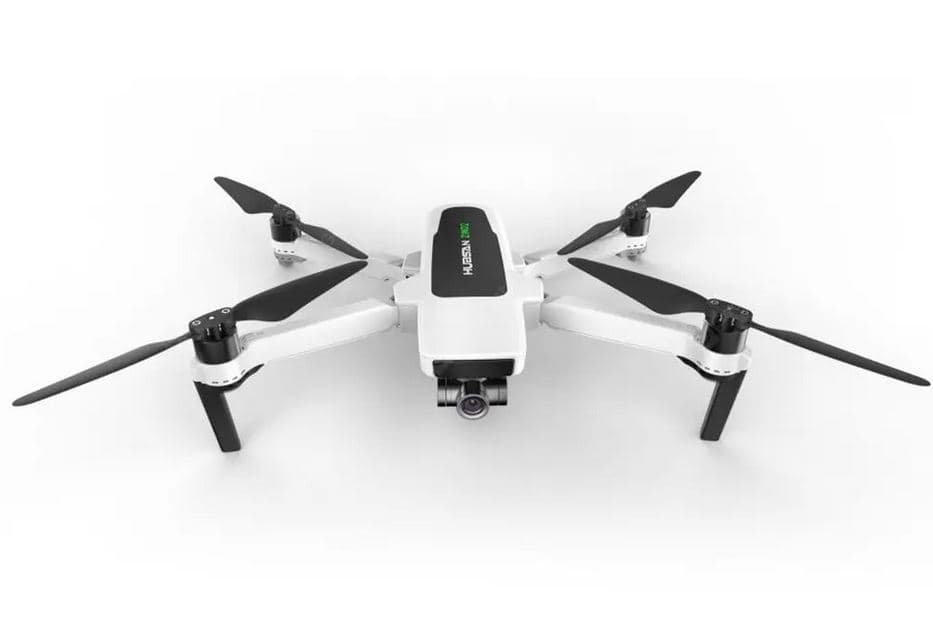 While the dimensions of the foldable drone have hardly changed compared to the Zino Pro, Hubsan has once again opted for white instead of black for the color of the Zino 2. Only the top of the copter and the propellers shine in matte black.
With its dimensions of 326 x 260 x 95 mm when unfolded and a weight of 929 g, the Hubsan Zino 2 is not only slightly larger, but also about 200 g heavier than the previous version. Nevertheless, it is still an extremely compact drone that can be comfortably taken anywhere.
Flight time and range
Thanks to the built-in 3800 mAh 4S battery, the Zino 2 stays in the air for up to 33 minutes. However, as with all drones, this is a maximum value under perfect conditions. Approximately 30 minutes of flight time is therefore more realistic in most cases and still an extremely good value for a hobby drone. The LiPo battery is charged within about 2 hours.
Not only the flight time, but also the range of the Hubsan Zino 2 has increased significantly. While the Zino Pro had a maximum range of 2.5 miles (4 kilometers), the new Zino 2 can now be controlled at distances of up to 5 miles (8 kilometers). Incidentally, the transmission of the live image is also supposed to work up to this distance.
For stable flight behavior as well as for the use of intelligent flight and recording modes, the drone can rely on both GPS and GLONASS satellites for positioning.
During flight, you can choose between three different flight modes to adjust the drone's speed to suit your needs. In Movie Mode, the drone floats through the air at a leisurely 1 m/s, allowing for smooth camera movements and maximum control. In Normal Mode, the Zino 2 reaches up to 12 m/s or 26.8 mph (43.2 km/h). If you want to reach the top speed of 44.7 mph (72 km/h), you can switch to Sport Mode.
Hubsan Zino 2 camera and gimbal
The 4K camera of the Hubsan Zino 2 has a 1/2.3 image sensor with 12 megapixels from Sony and can record 4K videos at 60 fps. In Full HD, 120 fps and in HD even up to 200 fps are available.
The bit rate of the data transfer is 100 Mbit/s. The camera is stabilized by a mechanical 3-axis gimbal, which ensures shake-free recordings. The camera's aperture is f/2.2, and the field of view is 80°.

Intelligent flight modes
The drone also has a lot to offer in terms of intelligent additional functions. For example, you can choose between a Follow Mode for tracking people and objects and an Orbiting Mode, in which the drone independently flies around a marked object and films it. With the help of the Waypoint Mode, you can plan your flight route in advance and let the drone fly the defined route.
Other flight and recording modes include Line Fly Mode, in which the copter moves away from you on an imaginary line while making a video, and Timelapse Mode for making time-lapse recordings.
Conclusion
The Hubsan Zino 2 offers a lot of features for little money and is therefore, in our opinion, an excellent alternative to much more expensive quadcopters, such as DJI Mavic Air 2 or DJI Mavic Mini.
A 4K camera that can film at up to 60 fps and take photos at 12 megapixels, various smart flight modes, as well as a long range of 5 miles (8 km) and a long flight time (33 minutes) – the Hubsan Zino 2 definitely does not need to hide and offers extensive features at a fair price.
We wish you a lot of fun flying and filming!