The age of 5G drones begins – What will be possible?
Controlling drones via cellular technology offers various advantages compared to conventional communication via WLAN. Especially for autonomous drone flight and for the transmission of large amounts of data from remote regions, a mobile radio connection for drones offers far-reaching advantages.
The 4G network (LTE), which has been in existence for many years, already offers good possibilities here. Drones equipped with SIM cards can theoretically be flown an unlimited distance from any location. But ever new requirements for bandwidth and latency are raising limits here. The new 5G network is intended to remedy this and offer further possible applications for drones.
Wi-Fi vs. mobile radio technology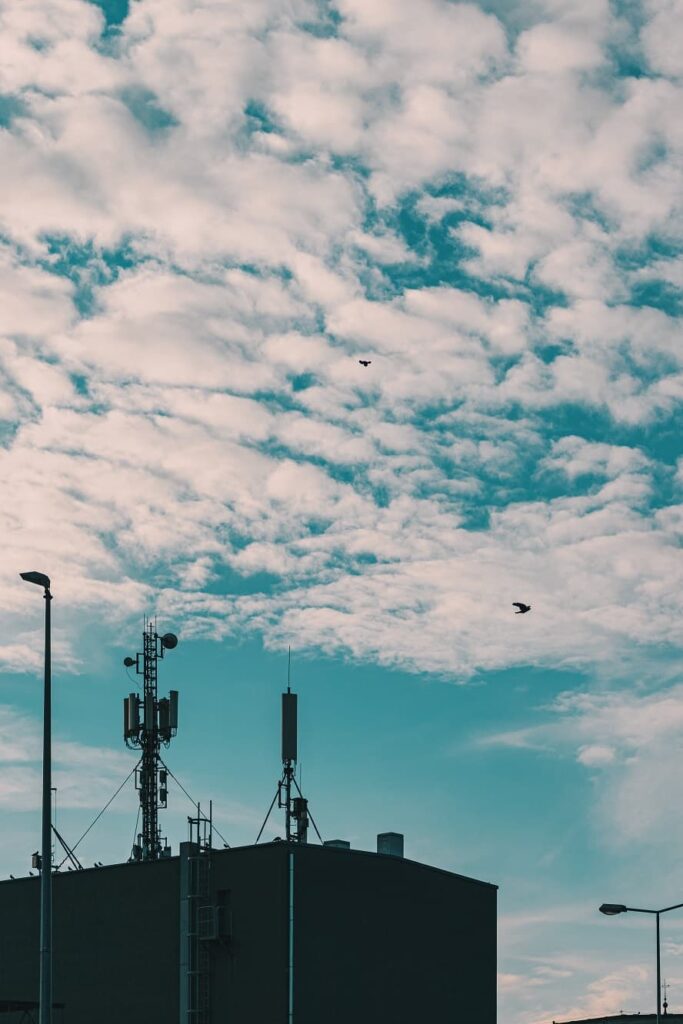 In the hobby and amateur sector, communication between the remote control and the drone usually takes place via Wi-Fi. The 2.4 GHz frequency is mostly used for control commands. The transmission of live images for camera drones often uses the 5.8 GHz frequency range. WLAN-supported transmission is usually perfectly sufficient for private use, since the distances to be bridged are not too high.
The data volumes are also kept within limits, since the high-resolution photo and film material is mostly saved locally on a memory card. The FPV live stream is usually transmitted in 720p, which is sufficient for controlling and previewing the results.
In the professional field, however, you quickly reach limits with a Wi-Fi connection, since drones often have to cover longer distances. The data volumes to be transmitted are also often higher, since many application scenarios require high-resolution videos to be transmitted in real time.
Especially in the field of remote monitoring of extensive industrial complexes or agricultural areas, or even during transport or rescue missions, large distances often have to be bridged. Maintaining a stable signal and continuous high-quality data transmission are essential here. A new communication path away from Wi-Fi is therefore essential to serve the new requirements for drones.
What can 4G (LTE) do and what will 5G make possible?
While the bandwidth of the 4G network is already sufficient for various drone applications, new demands will be placed on transmission quality in the future, which will only be possible with 5G. The networking of drones and the coordinated deployment of entire fleets of drones will also place high demands on the already busy mobile networks.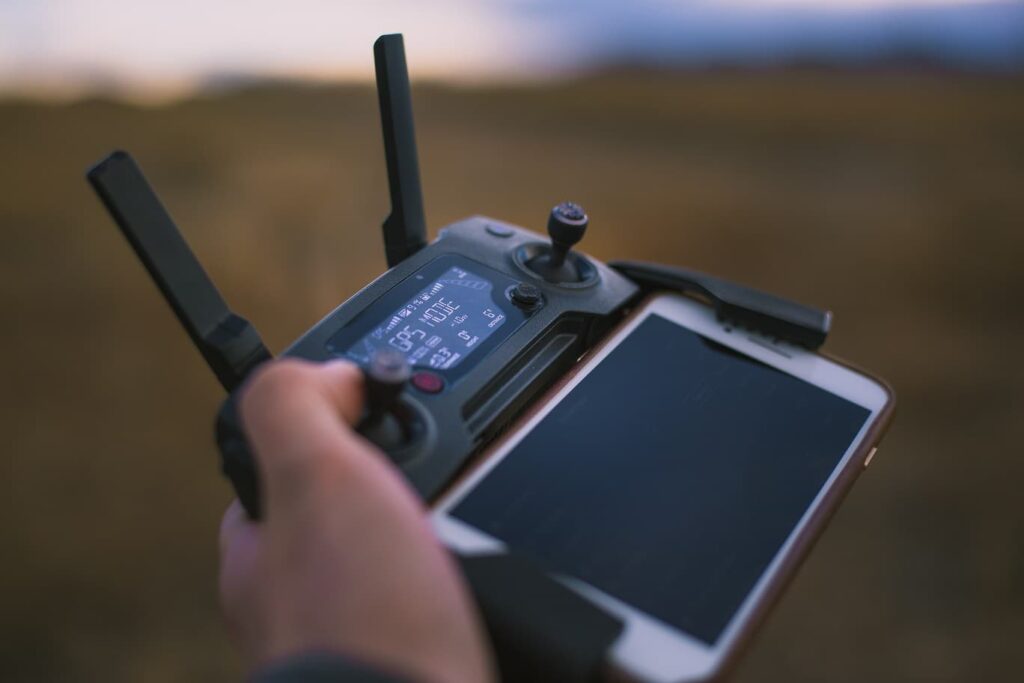 Does it make sense to have a dedicated communications network for drones?
Due to the already very high utilization of the existing LTE network and the expected equally high frequency of the upcoming 5G network, the question arises as to whether a communications network designed exclusively for drones might not make sense.
Researcher Aymen Fakhreddine, who hails from Casablanca, Morocco, currently answers this question as follows: "A new network designed specifically for this purpose would be very expensive. I think that network providers will integrate drones into their existing infrastructure in the next five to ten years. Only later can a decision be made about the need and feasibility of a dedicated infrastructure." Aymen Fakhreddine is currently a member of Christian Bettstetter's research group at the Institute for Embedded and Networked Systems at Klagenfurt University.
Research on the existing LTE network would show that the existing data infrastructure already provides sufficiently fast transmission rates that are sufficient for many applications. For some new applications, however, more bandwidth would be needed – this could then be provided by 5G.
Above all, the required faster response time between servers and terminals is also available with 5G and thus enables various applications in which drones are controlled via the mobile network or can independently avoid objects.
Drone applications thanks to 5G
The possibilities of 5G for drones encompass a huge field of applications. In particular, the transmission of 4K or even 8K live images over long distances will benefit many industries.
In the agricultural sector, for example, this will enable autonomous flying over extensive agricultural areas while simultaneously transmitting huge amounts of data in real time. The transmission of high-resolution video recordings will also be of great help during rescue or recovery operations using drones.
Another example is inspection flights for extensive infrastructure, such as pipelines.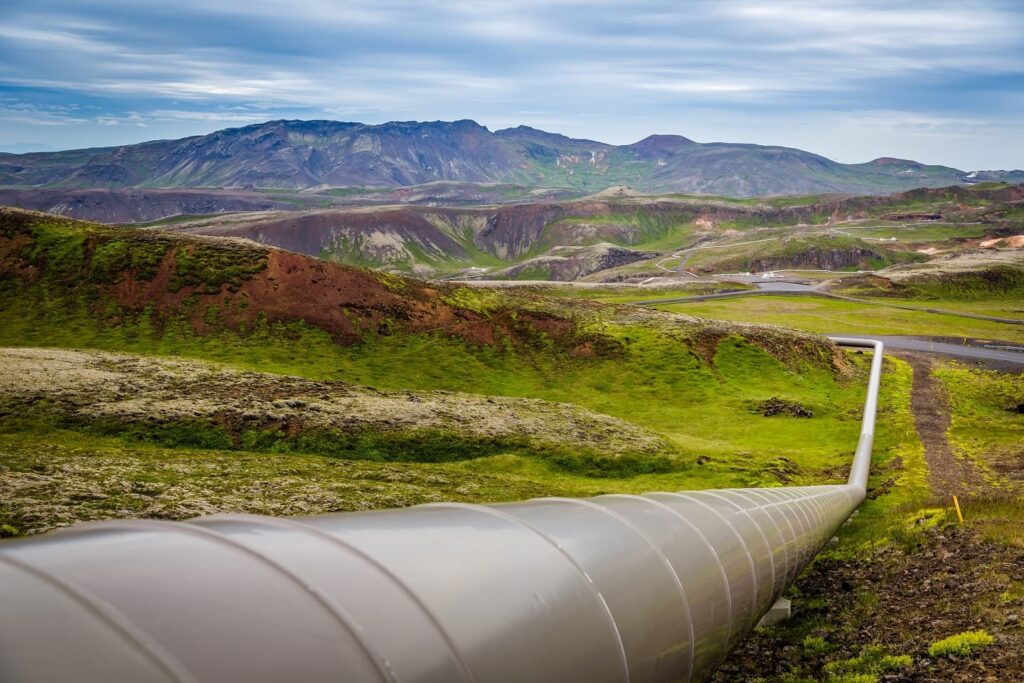 In a pilot project by a Chinese gas company, for example, a drone flew over an 50 miles (80 km) section of pipeline that is normally monitored by a team of three technicians. These normally need about 12 hours for the inspection and consume about 9 liters of gasoline with their car. The drone took only 2 hours to cover the distance and consumed only one liter of diesel.
The inspection of wind turbines, cooling towers, oil platforms or refineries also becomes possible or safer and cheaper by controlling a drone via the mobile network. While today the drone operator still has to be directly on site in most cases, in the future he or she will be able to manage the entire operation remotely. The entire process will therefore not only save costs, but also provide an increase in safety, as fewer people will have to put themselves in dangerous situations.
The two German utilities EnBW and Eon are also currently exploring the possibility of autonomous monitoring of their high-voltage and distribution networks, using drones controlled via the mobile network.
The Vodafone Positioning System (RPS) & Geo-Fencing
With all the possibilities, of course, the security aspect must not be neglected. For example, how will we prevent drones from being hacked on their extended flights, or even from accidentally or willfully entering protected airspace?
Regulating drone traffic in an already crowded airspace, as well as protecting drones from being taken over by hackers, is therefore another current research focus that various companies and institutions are addressing.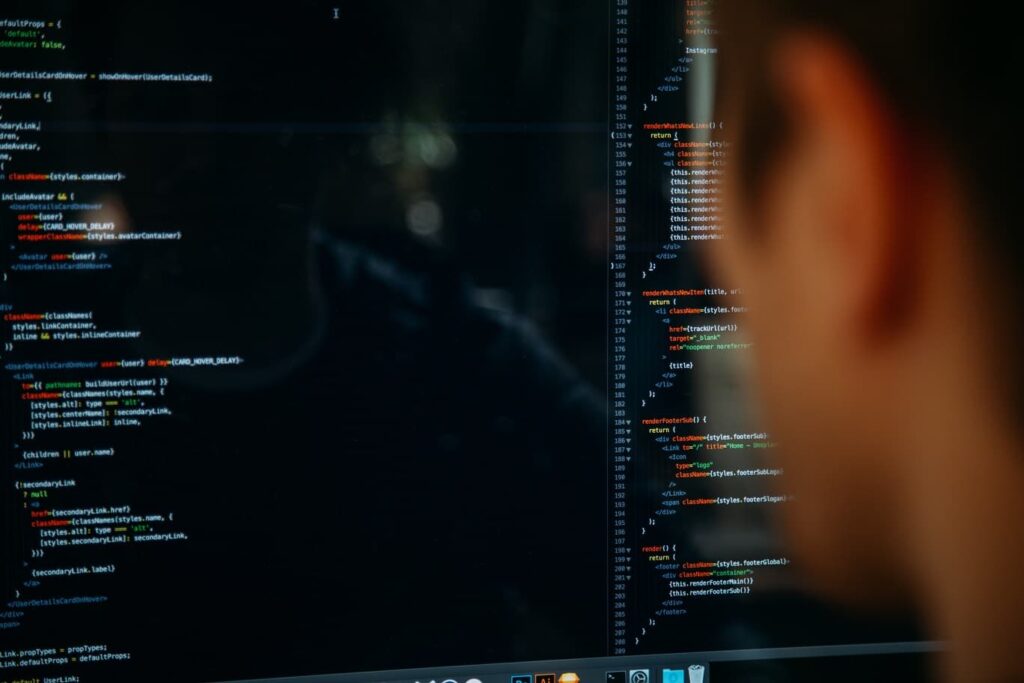 One example is the 5G Mobility Lab of Vodafone and Ericsson, where researchers are investigating how the 5G network can be used for drone flights and what advantages and disadvantages may arise.
Together with various partners such as Continental and Ford, the test center is researching technologies to increase road safety, among other things. In a corporation with EASA, an attempt is being made to find out how to prevent drones from entering sensitive air areas.
Vodafone is developing the Vodafone Positioning System (RPS) for this purpose. It is a drone tracking and security technology that is supposed to be more secure than GPS. The aim is to ensure that drones do not fall victim to hacking attacks, especially on long-haul drone flights. The system is intended to enable SIM card-based operation of drones out of sight.
In conjunction with so-called "geo-fencing," this is intended to enable airspace control in certain areas. In the future, the RPS system will alert both the drone pilot and the no-fly zone manager of an unauthorized intrusion into a virtually fenced airspace. It should even be possible to automatically send control commands to drones violating the airspace. These could be made to stop or even land.
Since Vodafone is making the research on the RPS system freely available without license fees, the system can also be used by other mobile network providers and is thus expected to quickly drive the general development in the field of drone safety.