The heavy duty drone from Latvia
On May 15, 2017, there was once again an absolute world premiere in the world of drones. On this day, for the first time, a skydiver took to the skies carried only by a drone, and then jumped from a height of 1080 feet (330 meters). The flight began at the top of a flight tower about 400 feet (120 meters) high, from which the drone took the extreme athlete Ingus Augstkalns to lofty heights. The unique parachute flight of the Latvian then started up there.
6 months preparation for a big promotion
Augstkalns and the development team of the Latvian drone manufacturer Aerones had spent a whole 6 months preparing for this day. The drone, which was equipped with 16 rotors and, according to the manufacturer, can carry up to 200 kg, can thus be presented to a broad public and thus be optimally marketed in the end. Aerones is not so much concerned with extreme athletes – although they have certainly taken a liking to the drones of the Latvian drone manufacturer.
In 2016, Aerones launched a drone that can replace a kite for kitesurfing and thus provide an even wilder and, above all, absolutely controllable surfing adventure. Where a kite is ultimately dependent on the wind, bringing with it a certain unpredictability, with the drone you can determine for yourself the speed and intensity with which it should pull you. So now the extremely effective advertising jump of a skydiver from a drone from Aerones from a height of 1080 feet (330 meters).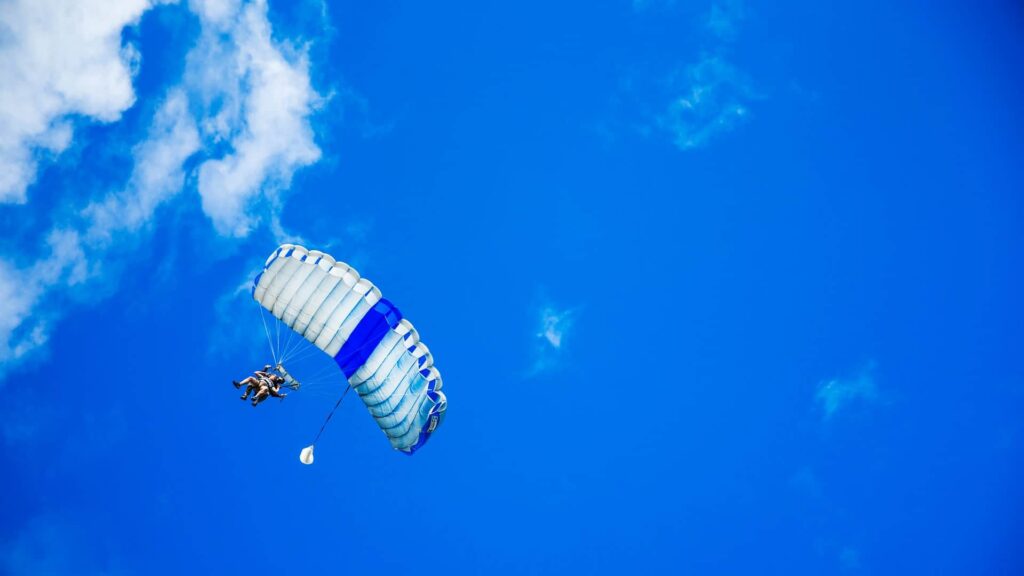 The company's big goal – drones as lifesavers
As mentioned, extreme athletes are not the company's number one target group. The marketing department of the Latvian company is much more interested in rescue forces. And indeed, the drones presented by Aerones are easily capable of rescuing people from rough terrain or from the water. Moreover, a drone that can carry up to 200 kg can also be used as a firefighting drone in case of a fire.
All in all, Aerones is on its way to becoming a thoroughly well-known player in the world of drone manufacturers – even if the target audience for the drones from Latvia is likely to be a significantly different one than the target audience of DJI, Parrot, Yuneec or whatever they may all be called.
Rather, Aerones is a manufacturer that focuses on partners from the business, industrial and security sectors. Those who simply want to buy a classic drone won't have much to do with Aerones. But it's definitely interesting to see what drones can do if you put enough time and ingenuity into their development.