The drone market – hotly contested as never before
Anyone who wants to buy a quadrocopter today is spoiled for choice. There are an incredible number of suppliers, especially in the area of inexpensive toy drones. So if you want a mini quadcopter for the first time, which usually costs relatively little, a visit to the nearest toy store is often enough to find a suitable model. But when it comes to more sophisticated models, you will inevitably end up with the really big suppliers on the drone market at some point. Parrot, Yuneec, Walkera or of course DJI are the most common names here. In addition, there are companies like GoPro, which, in addition to excellent camera solutions, now also send their own drones into the sky. However, a price war has broken out among these large providers in particular, which can only benefit the normal user in the first run-up. What it will bring us in the future remains to be seen.
DJI continues to expand its supremacy – and is becoming more aggressive in the process
DJI is currently the undisputed market leader. The drone company from China, which did not even exist a little more than a decade ago, has pushed past all other providers with its innovative spirit, inventiveness and successful and aggressive market tactics. Meanwhile, DJI drones are often released every six months, which means that the predecessor models drop in price comparatively quickly. The competitors cannot always keep up with these sometimes very low prices. Considering that DJI always has a little something special to offer in terms of quality, it quickly becomes clear why more and more pilots of high-class drones are choosing a DJI quadcopter like the Phantom 4 Pro. But the competition does not sleep – even if you might think that at first glance.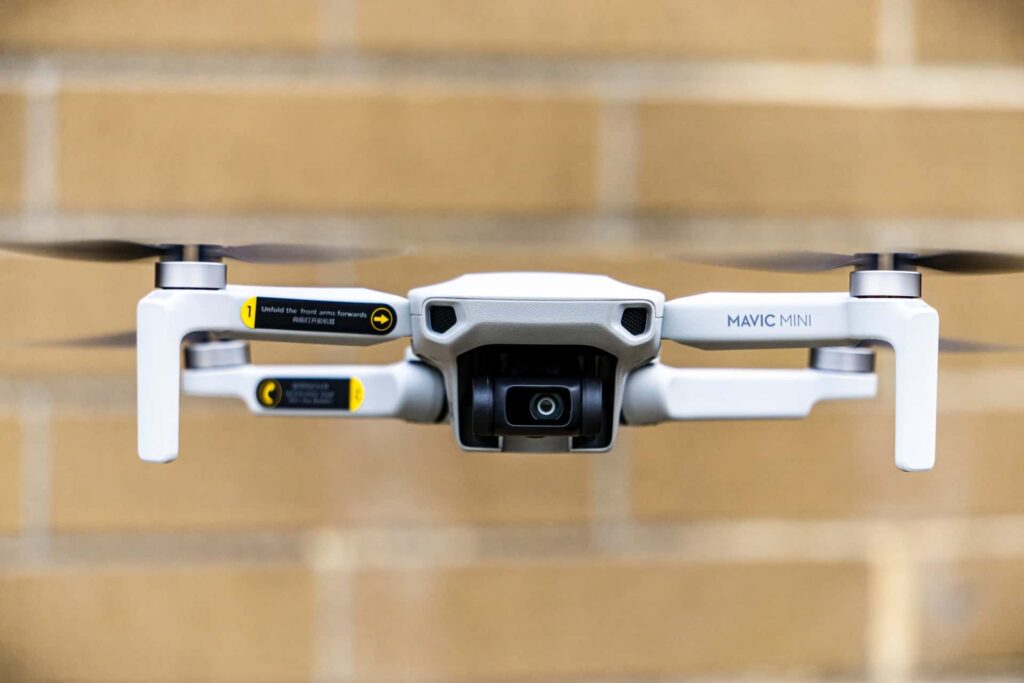 Engaging in the competitive battle with new ideas
At least, that seems to be the objective of the biggest competitors. Parrot, for example, recently launched the Parrot Disco, a completely new type of drone that partially combines the features of a classic drone and a glider model. Of course, some things fall by the wayside; a perfectly straight ascent and landing, for example, is not possible with the Parrot Disco – but the drone glides wonderfully through the air. Other providers have also repeatedly launched new and interesting drones on the market in the last one to one and a half years. But innovations alone are not enough. The price now also plays a decisive role.
Price war with a difference – Parrot unpacks the red pencil
And once again, Parrot has come up with a suitable idea to once again play a little trick on the drone giant from China. This summer, Parrot is offering very special deals. If you decide to buy your quadcopter from Parrot during the Summer Sale, you can save up to $400 compared to the normal price. For the money, you get a lot of accessories – a good chance for all those who have wanted to buy a new drone for a long time, but have always shied away from the comparatively high prices of the really high-quality products.
DJI is and remains the market leader – and rightly so
DJI's position in the drone market is well deserved, as you can see when you take a look at the company's latest product. The DJI Spark is a mini drone of a very special kind. And it's not just that DJI has once again launched a magnificent unmanned flying object – until now, the Chinese giant had largely stayed out of the mini quadcopter market, leaving the field to providers like Parrot. Obviously, this has now come to an end. It will be interesting to see which supplier will come up with something next to encourage potential customers to buy from them again.
By the way – the fact that DJI has already discontinued the DJI Phantom 4 after a comparatively short time leads to a lot of speculation and assumptions regarding the possible release date of a successor model such as a DJI Phantom 5. It is also diligently discussed which changes compared to the predecessor could be thrown back on the market. If there is any news in this direction, we will of course keep you up to date.